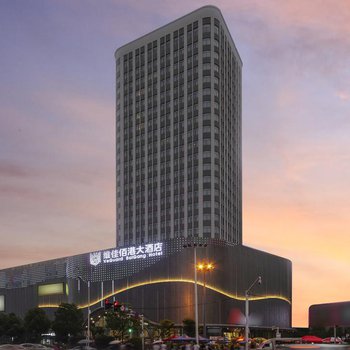 The Veguard Baigang Hotel provides a great place for travelers to relax after a busy day. The Veguard Baigang Hotel is an ideal choice for travelers who want to take in the sights and sounds of Wuhan.
The hotel is conveniently located just 5km from Wuchang Railway Station and 42km from Wuhan Tianhe International Airport. Transportation around the city is also convenient, with Wenchang Road Metro Station within walking distance. Seeing Wuhan's sights from this hotel is easy with Wuhanshi Xunsihe Fengqing Park, HuaZhong NongYe DaXue WuTong Lu BuXingJie and HuaZhong KeJi DaXue WuChang FenXiao YiShuSheJi XueYuan ZhanLanTing all close by.
In their spare time, guests can explore the hotel's surroundings. Guests of this Wuhan hotel can make use of the parking facilities.
Germaphobes can rest easy - the level of cleanliness is highly rated at this hotel. This hotel is a popular accommodation for guests traveling for business.